Foot and Body by Healing Touch aids in the search of wellness and peace via massage and relaxation of muscles from the stresses of everyday living.
Step into a world of complete sensory heaven, escape the pressures of everyday life and be transported to a tranquil world. Discover harmony, escapism and a true pathway to inner peace, restoration and enlightenment.
Tranquil surroundings, relaxing intimate decor and private pampering suites.
Experience Reflexology and Massage via our highly skilled team of professional therapists dedicated to enhancing your sense of wellbeing with a broad range of delightful, indulgent and truely effective treatments that are sure to soothe and invigorate your mind, body and soul.
Open 7 days, 10am-9pm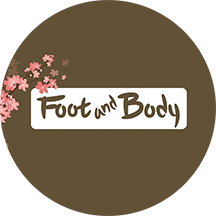 Shop 3/4, Ground Floor
Orchid Plaza, 58 Lake St
Cairns City QLD 4870
T 0473 449 071
Inspired by an ancient Chinese philosopy that the vital organs of the body are connected and mirrored to reflex points in the feet by energy channels called 'meridians', this deeply relaxing foot massage aims to unblock any latent energy and revitalise the mind and body.
★★★★★ We are locals in Cairns and have been using Foot and Body for the past three years on a regular basis. Service is consistently happy and friendly. Their massage are as you request, relaxing, deep tissue etc. We enjoy the experience every time and always leave feeling refreshed, and relaxed. We highly recommend this service if your looking for a massage in Cairns. [ Jul 2019 ] Tripadvisor.